What Is Physical Therapy?
If you've had limb lengthening surgery, or you've experienced a sickness or accident that makes it difficult for you to do daily duties, your doctor might recommend Physical Therapy.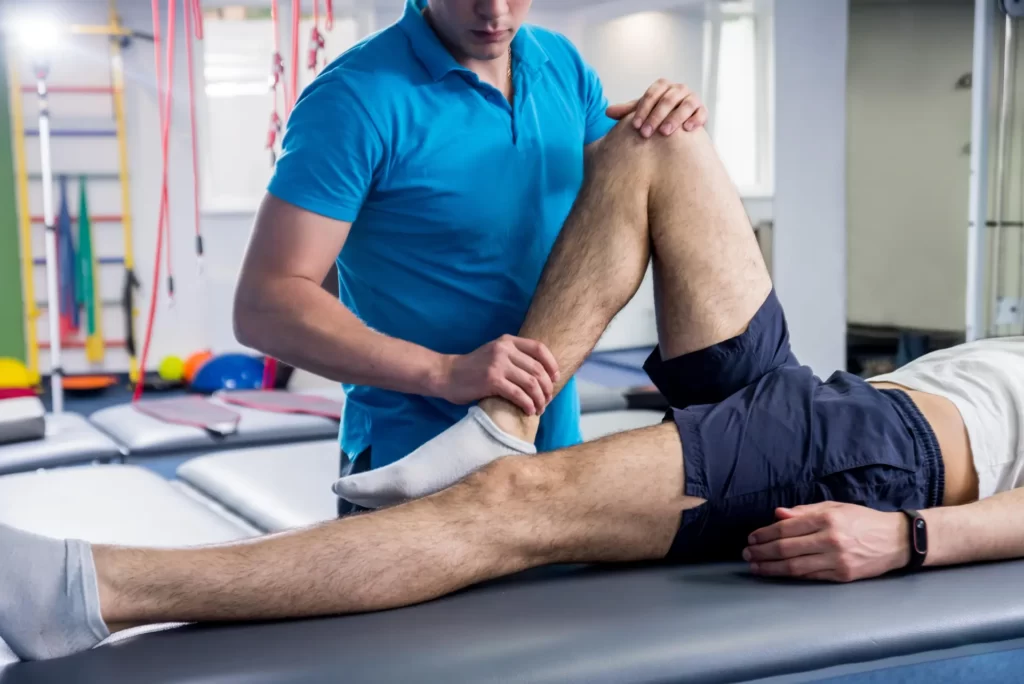 Physical therapy (PT) is a type of treatment meant to reduce discomfort and improve your ability to move, function, and live. You might require it to:
alleviate pain
Enhanced mobility or capability
prevent or treat sports injuries
prevent surgery or disability
recuperation from a stroke, an incident, an injury, or surgery
Improve your balance to avoid falling or slipping.
Control a long-term condition like diabetes, heart disease, or arthritis
recuperate following childbirth
your bladder or bowels under control
adapt to a prosthetic leg
Learn how to use walking aids like a cane or walker.
Obtain a brace or splint.
Recovery of Limb lengthening surgery
Physical therapy is beneficial for people of all ages. It can handle a range of medical issues.
What Is a Physical Therapist?
These licensed healthcare practitioners complete specialized graduate-level physical therapy training. They may also be referred to as PTs or physiotherapists.
As of 2016, you must have earned a Doctor of Physical Therapy (DPT) degree from an authorized higher education school to be qualified to take the national exam. To obtain a license, one must additionally pass a state exam.
Physical therapists assess your health and create a treatment plan that directs your therapy. Your symptoms might be treated physically by them. In order to help you move and function better, they also teach you certain exercises.
You don't need a doctor's referral to see a physical therapist in the majority of states. or your physician could advise against it. To find out if you require a prescription to cover the cost, check your insurance policy.
A PT won't replace other doctors if you have a major disease or injury, but they will collaborate with them and other medical specialists to help with treatment planning. You'll feel better, have a better chance of regaining full function in the treated area, and in most situations, you'll recover faster under the direction of a PT.
PTs frequently have helpers. In addition, they have received training in a variety of physical therapies.
What Does a Physical Therapist Do?
Your PT will examine you and determine your needs during your initial therapy session. They will enquire about your pain or other symptoms, your mobility or capacity for daily activities, your sleep quality, and your medical background. The goal is to identify your condition's diagnosis, the underlying causes of it, and any limitations it has caused or exacerbated before creating a care plan to address each.
The PT will conduct examinations to evaluate:
How fluidly you can bend, reach, and grab
How well you can climb stairs or walk
Your heart's rhythm when you're moving around
your alignment or stance
They will then collaborate with you to develop a treatment strategy. It will also involve exercises or other therapies to assist you to achieve your specific objectives, such as improving your functioning and feeling better.
Compared to other physical therapy patients, it can take you longer or less time to accomplish those goals. Everyone is unique. Also, you might attend more or fewer sessions than others. Only what you need is what matters.
Your therapies can comprise:
supervised stretches or exercises by your therapist
To relieve muscle pain or spasms, try massage, heat or cold therapy, warm water therapy, or ultrasound.
Rehabilitation to teach you how to utilize a prosthetic limb
Try using assistive devices to help you move or maintain balance, such as a cane or walker.
Your therapist will monitor your progress and modify your treatments as needed.
You can practice the exercises your therapist teaches you between sessions at home. This will assist you in staying on track and improving your fitness.
Where Do You Get Physical Therapy?
Physical therapists may visit your home to help you with your therapy. They also work in the following areas:
Hospitals
Clinics for outpatients
Sports medicine clinics
Private medical clinics
Homes for the elderly
Assisted living facilities
Rehabilitation facilities
Workplaces and offices
Universities or colleges