Height increase after 40, get taller after the age of 40
Height increase after 40; everyone must have unmet desires in this life. Perhaps you needed more courage to do tasks promptly, help to complete them appropriately, or were never given a chance. These might include finding the right spouse, finding better employment abroad, or becoming taller.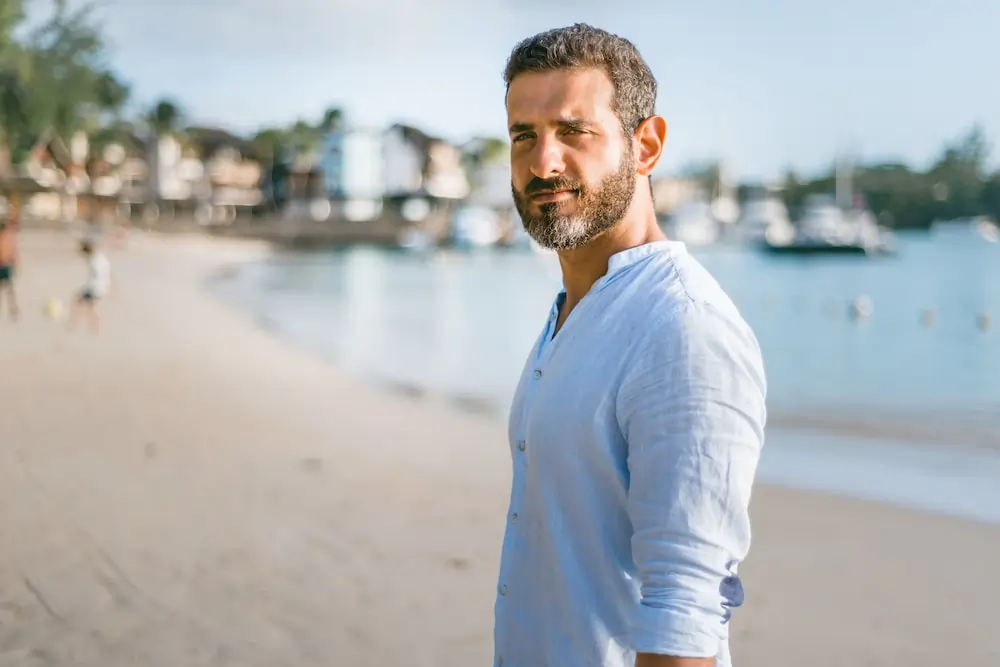 Height increase after 40: Is it possible?
Let's move on to the essential query: Is it too late to fulfill your unfulfilled desire? You might be able to use a quote to provide the solution.
Many people must have grown up thinking of being as tall as the greatest basketball player. Michael Jordan and Kobe Bryant are two examples. Those who aspired to be as tall as them used to be made into basketball players or hung in chains like monkeys.
Some may have grown to the intended height, while others may have grown lazy and abandoned it. They were unable to get the tall stature they desired as a result. In particular, when the growth plates closed and the years passed, that dream turned into an unmet wish.
What if there is still time? What if cosmetic leg lengthening surgery allowed us to accomplish something permanently? We urge people 40 years or older to buckle up in the driver's seat and follow the path that will lead them closer to their goals.
Recommended Post: Age Limit for Limb Lengthening Surgery
Height increase after 40; Limb lengthening, or height extension, is a surgical procedure used for a very long time in the medical field. Although it used to be done for severe leg discrepancies, it is used mainly for cosmetic reasons. The technique was created by Gavriil Ilizarov, a Soviet physician who provided medical care to wounded World War II veterans.
Many of the fundamentals haven't changed over the past 70 years, even though the process has. A metal rod (intramedullary nail) is introduced into the bone canal after the bone is surgically cut. Various surgical techniques can be used to achieve limb lengthening surgery. The three that are currently most popular are Stryde, Precice, and MTN (Manual Telescopic Nail).
We intended for our readers, especially those who fall within the age restriction of 40 and over, to gain from the solutions they had been seeking. Several headings have been used to group the majority of them;
Height increase after 40; Every surgery has potential dangers and side effects, including embolism, bleeding, and infection. There are dangers and consequences associated with limb lengthening as well. For instance, applying excessive pressure to the legs may break nails, which is known as a post-operative problem. Another form of post-operative complication is an infection around the pin sites (LON), which can be caused by improper dressing.
Recommended Post: Is limb lengthening surgery worth it?
Every person has a different physiology, so unforeseen issues like non-union of the bones, sluggish bone union, or even early consolidation may happen. To learn more about this topic, check out our blog titled "Limb lengthening surgery side effects."
Height increase after 40; distraction osteogenesis is critically essential for essential after surgery. Insufficient bone regeneration may occur in older people, while some studies suggest that there may be a correlation between poor bone regeneration and age.
However, this correlation has not been conclusively demonstrated. However, bone density measurements and blood samples allow for the prediction of the factors affecting bone regeneration.
Conclusion
Height increase after 40; after age 40, a person's height can definitely increase if their biological and physical parameters are eligible. Although limb lengthening is not very difficult, it requires good care and safety to produce the best results.
In addition, there is a demanding and protracted postoperative commitment that, if not adequately demonstrated, could compromise the entire procedure. People 40 years of age or older should consider if they want to have this surgery because the recovery period can be frightening.
Is it possible to get taller after the age of 40?
A person's height can increase if their biological and physical parameters are eligible. Although limb lengthening is not very difficult, it requires good care and safety to produce the best results.
Are there any side effects for limb lengthening of 40 years and older?
Every person has a different physiology, so unforeseen issues like non-union of the bones, sluggish bone union, or even early consolidation may happen. To learn more about this topic, check out our blog titled "Limb lengthening surgery side effects."