Limb lengthening surgery: Unsuccessful experience
Being tall is the dream of many people around the world. Because short people not only have problems doing their daily tasks, such as driving but they may also be ridiculed in society or always feel bad about themselves. These reasons make a person look for a solution to solve this problem.
However, natural solutions do not work for people who have passed puberty and whose growth plate has closed. Exercise, good nutrition, pills, or height-increasing drugs will not work.
Yesna was an 18-year-old girl with a height of 151 cm who lived in Europe. Knowing her growth plate was closed, she looked for a sure and definitive solution to increase her height. She found that limb lengthening surgery is the only scientific key to increasing her height permanently.
She was overjoyed with this discovery, even though she knew the cost of limb lengthening surgery would be higher than other cosmetic surgeries. However, she shared the issue with her father and convinced him.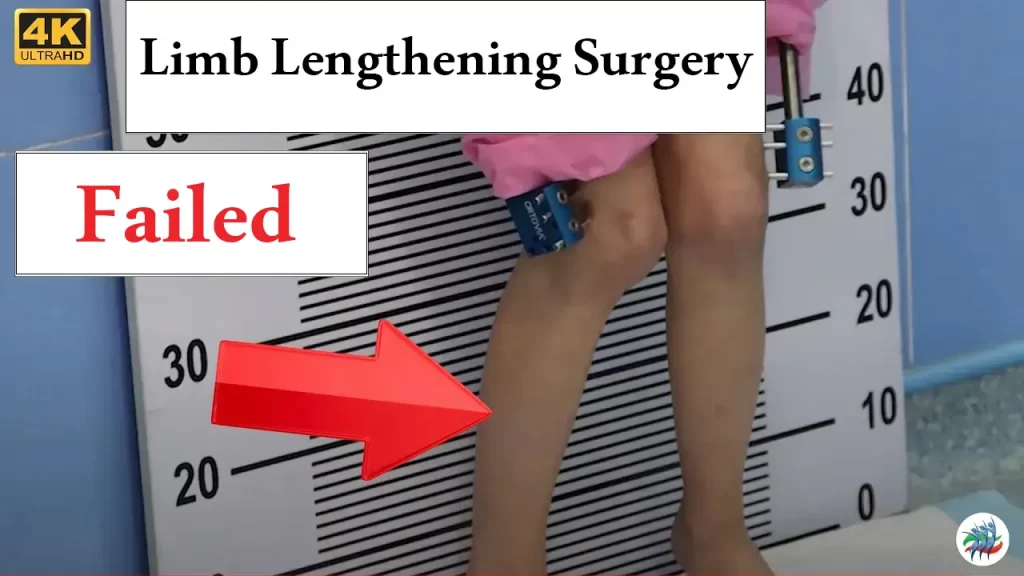 She goes to a country in Europe with her father to increase her height by 7 cm. But she did not know what fate awaited her There and what ups and downs she would face.
In the following, we will have an interview with Yesna so that she can talk about her unsuccessful experience of increasing her height in a European country and why she traveled to Iran to get rid of the new problems created for her in the country in Europe.
Interview: Unsuccessful experience of limb lengthening surgery in a country in Europe
Hello, thank you for giving your time to the limb lengthening center of Iran; what was your motivation for doing limb lengthening surgery?
Hello, I went to the doctor four years ago and had a blood test, and it was found that my height is no longer growing normally. At that time, my height was 151 cm, which bothered me greatly. So I started searching the internet for how to make myself taller. I found out that limb lengthening surgery is possible. I became glad. I found out that limb lengthening surgery is performed in a country in Europe. So I went to a country in Europe with my father to do this surgery.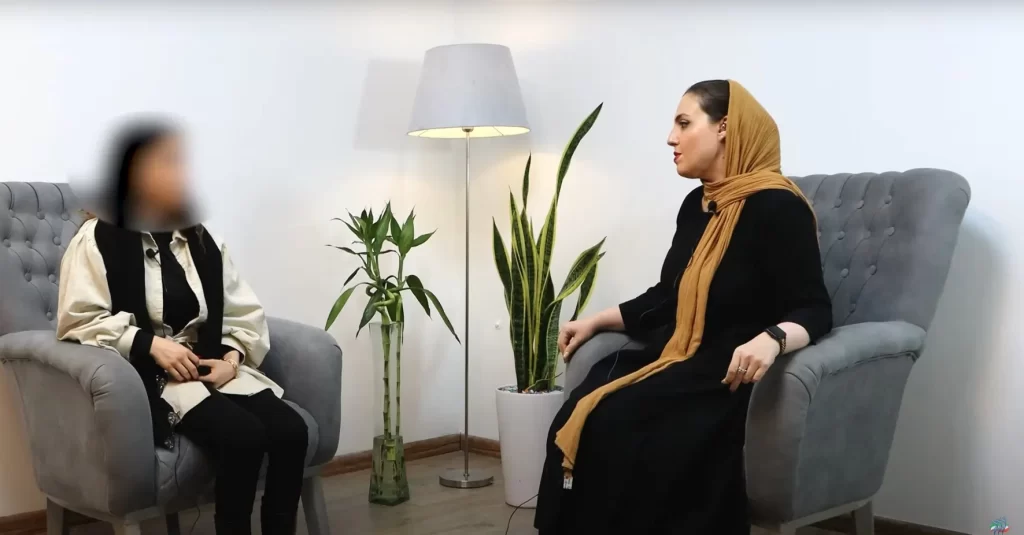 How did you get to know the limb lengthening center of Iran?
Unfortunately, my doctor in that country did not use a suitable method, and they did not follow my work. This caused my foot to angle. My mother was in Germany, and I hadn't told her that I was having a limb-lengthening surgery. She was informed after the surgery.
After a few months, when my leg had become angular, my mother told me that one of her friends had done limb lengthening surgery in Iran with Dr. Nader Motallebizadeh, and she was delighted with the doctor. My mother told me to go to Dr. Nader Motallebizadeh and see if he could remove the indigo for me. Therefore, I met with Dr. Nader Motallebizadeh, who said performing this surgery and correction is possible.
How did you walk in that country? Was it difficult for you?
I did not walk at all. I was at home for 8 months, since I went to that country.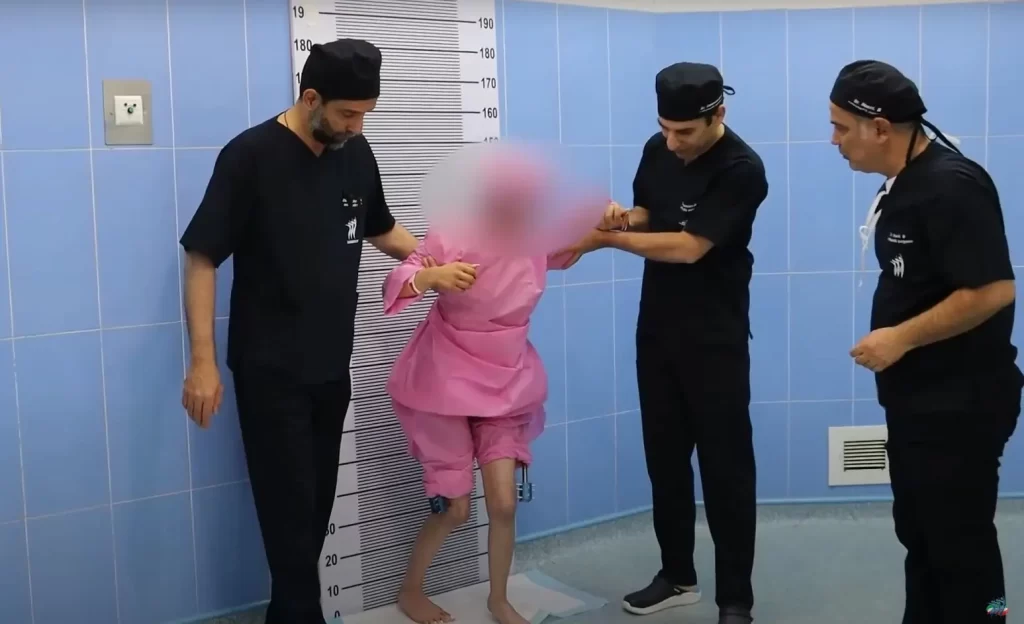 How was your recovery period in Iran?
It has now been about three weeks since my limb-lengthening surgery in Iran, and I have regained the ability to walk. Now I have no pain, and I am delighted.
How was your condition in terms of pain after surgery?
I was in pain after the surgery, but an anti-pain pump was used, and now that I have returned home, I have no pain.
How much has your height increased so far?
Do you have any criticisms or suggestions?
No, I am satisfied with the limb-lengthening procedure performed by Dr. Nader Motallebizadeh, and I am thrilled to have met her and her capable team.
Pre-operative investigations and Dr. Nader Motallebizadeh's explanation of the Yesna condition
Today we are hosting Yesna, 18 years old, and her initial height was 151 cm, and she underwent limb lengthening surgery in a country in Europe. In this case, the critical point about the height increase surgery is that no training was given after the height increase surgery, and no follow-up of their condition was done.
The result is severe movement restriction, displacement of knee joints, muscle weakness, and limb length disorder.
It takes a lot of time to correct what was said, she is currently unable to walk, and the knee bends forward, which is very difficult to readjust; as you can see, the joint's range of motion has also decreased.
Can you move your leg so we can see how much your knee bends? Could you turn your other leg? There are limitations; muscles are weakened. The extension of the legs is problematic; there is even axial rotation. However, we will correct these cases in limb lengthening surgery.
Now the lower leg is shifted backward; this could be due to not doing physical therapy while increasing the height of the femur.
We hope our dear daughter will return to customary conditions and see her walking, running, and jumping, but we have a difficult road ahead.